Frequent questions
Attention schedule:
Monday to Sunday from 9:00 a.m. to 6:00 p.m.
Admission is from 7 years old and up to 13 years old it is mandatory to go in the company of an adult.
It is not necessary to know how to swim, everyone enters with life jackets.
The costs can be found here
We are located in: Paracas and Tarapoto.
We have certified PNP lifeguards.
Additionally, we have 4 platform assistants who constantly monitor them, help and guide them at all times.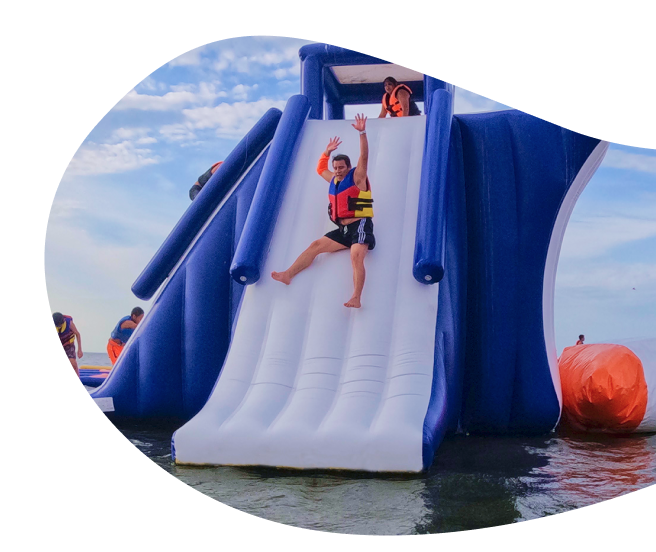 if you have any additional questions
We will answer you through whatsapp.